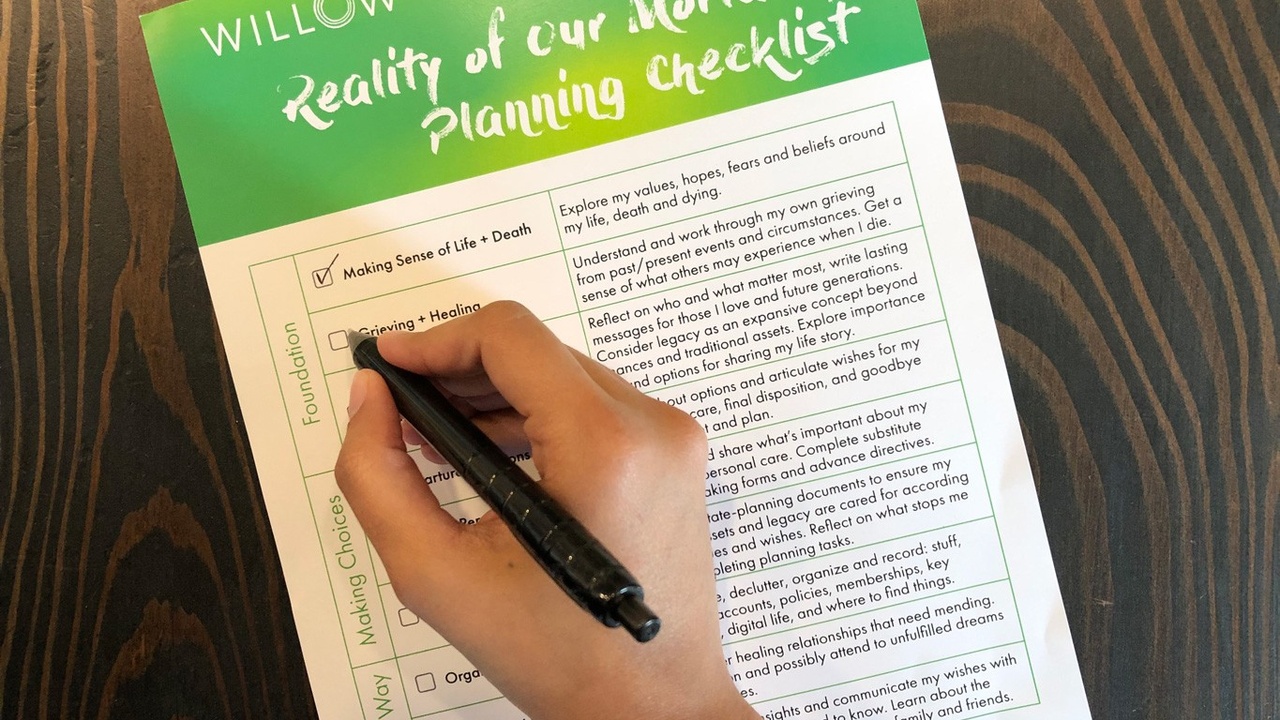 The Best Place to Begin Your End-of-Life Planning
Jun 05, 2019
A few months ago I was at a social gathering and the conversation moved to my world of work. As if he'd heard the answer many times before, he asked "So, you're going to tell me that the first thing I need to do is write a will, right?" "Actually, no." I said, "The first thing I think you should do is spend some time making sense of life and death."
The foundational work of making sense of life and death before making practical end-of-life arrangements is key. If you skipped this step, chances are you'll either get stopped before you start, get stuck and not complete the tasks you've started, or you'll be at risk of making choices that don't reflect your values and priorities.
To help those of us who get stopped, stuck or abandon the task all together, we created 7 Tools for Making Sense of Life & Death – available as an online program and a stand-alone workbook. These tools support you to integrate holistic personal discovery and pragmatic end-of-life planning.
The first activity inside these tools tool is an exercise on planning priorities, and it centres around Willow's holistic and heart-centred, Reality of Our Mortality Planning Checklist, which you can download right now for free.
By heart-centred we mean that the topics on the list move beyond the purely pragmatic to include self-reflection and relationships. By holistic we mean that the list covers the big picture and that the various parts are interconnected.
Using the checklist, the 7 Tools online program and workbook both begin by guiding you to reflect on any end-of-life planning you've started and then prompt you to set priorities for what to do next (or first). The remainder of the online program and workbook pull together our favourite and most effective self-reflection exercises from our workshops and coaching. Using these tools you will help you base your planning on your values and priorities and lay the groundwork for you to be as prepared as possible for the inevitable.
Whether you have days or decades left to live, thinking about and preparing for your someday, one-day death will inspire you to live your best life now. Don't take our word for it though, have a peek at these testimonials to hear what others have to say.
As for my new friend at the social gathering, he admitted to not having done any end-of-life planning because he's stuck and doesn't know where to begin.
What about you?
What has helped you to make sense of life and death?
How has making sense of life and death helped you in preparing for the inevitable?